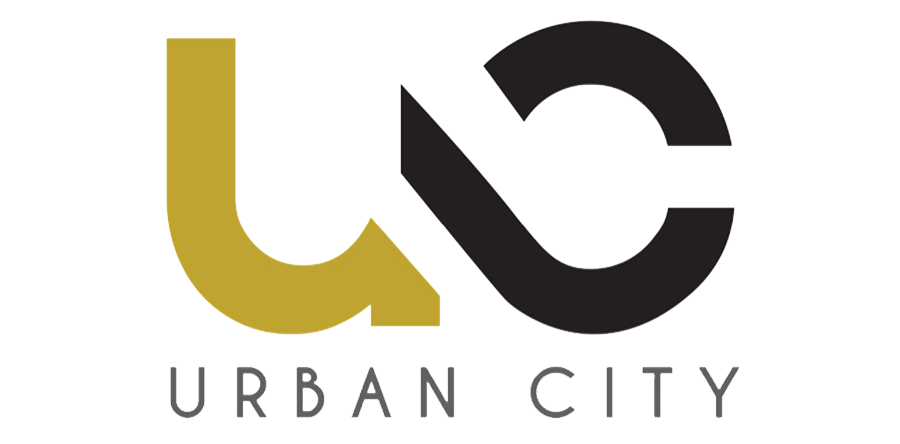 Top 5 trends to dominate the e-commerce industry in 2019
According to Statista's statistics, Vietnam's e-commerce grew 24.9% and achieved a revenue of 2.269 billion USD by October 2018.
According to experts, e-commerce in Vietnam will continue to develop in 2019 with new trends according to the development of the market. Here are 5 new trends that dominate the e-commerce market in 2019.
1 / Multi-channel trade trends for modern retail
According to We Are Social (January 2018), 67% of Vietnamese people have access to the internet; 98% of them buy goods online according to Nielsen. The online retail market has become more vibrant in recent years along with the trend of internet communityization.
The online shopping channel of customers begins to be more diversified thanks to the contribution of the e-commerce floor (68%), social networks / forums (51%) and mobile commerce (41%), (Numbers Data from Vietnam E-White Paper 2018). Buyers have many options and they also require sellers to appear in multiple selling channels to maximize demand. The HBR survey showed that 73% of the 46,000 consumers appreciated the multi-channel experience of online stores. Therefore, the online multi-channel chain plays a very important role in the modern retail market.
73% of customers buy multiple channels (Source: HBR by Subscriptionly)
In fact, the multi-channel trade model has appeared a few years ago. But until now, shop owners have been widely approached. According to Sapo's annual report, 97% of online stores in 2018 apply multi-channel retail. In particular, more than 54% of shop owners own 5 sales channels. From the fact that multi-channel trade will be the most obvious trend in 2019.
2 / The rise of internal e-commerce floors
The race to win the "throne" of e-commerce floors has never been as fierce as it is now. The top three e-commerce businesses of Vietnam including Thegioididong, Tiki, and Sendo also participate in the division of the "pie" market share with foreign businesses. According to the report of iPrice Insights in October 2018, the top 5 e-commerce floors in Vietnam have 3 Vietnamese enterprises and 2 foreign businesses including Shopee and Lazada. More notably, iPrice in the fourth quarter of 2018 Tiki's traffic increased by 80% in the last 6 months, reaching the 2nd position on e-commerce map. Sendo alone also grew more than 55% in traffic.
Vietnam e-commerce map to the fourth quarter of 2018 (Source: SimilarWeb by iPrice Insights)
In 2018, massive capital deals took place in the e-commerce market. Both Tiki and Sendo are "pumped out" an investment to continue the long war. VNG's 2018 semi-annual report announced that Tiki received an additional VND 122 billion from this technology group. In addition, DealStreetAsia also reported that JD officially poured capital into Tiki with an unpublished amount. Sendo is no less appealing when calling for a capital of US $ 51 million from SBI Holdings in August 2018. According to experts, the expansion of Shopee and Lazada will slow down in 2019 when domestic trading floors have begun to rise strongly. Market expert from iPrice said that both Tiki and Sendo have deep insights into the domestic market combining good financial resources will be an advantage to compete with foreign giants like Shopee. and Lazada.
3 / Social network trade increases attraction
Asia Plus market research firm said that interactive e-commerce will be very promising in 2019. This will be the main trend of small and medium enterprises. The purchase rate via social networks, specifically Facebook reached 70% and increased slightly compared to 2017. However, Mr. Le Hai Binh - an expert from VECOM (Vietnam E-commerce Association) evaluated the social networking. only contribute to making traditional e-commerce more popular. Mr. Binh said that it is difficult to assess the potential of social networking trade because the factor of buying and selling security and payment safety is still unclear. The legal corridor for commercial social networking is also not available. Therefore, 2019 will only be a budding year of social networking, not an opportunity to explode. The expert from VECOM also predicted that marketing 2018 influencer marketing would give way to influential sales trends in 2019 (influencer sales).
4 / Online payment to the throne
According to Google and Temasek, 75% of Vietnamese people buy goods online but pay in cash (COD), only 25% choose online payment methods. The most common COD payment behavior originates from many different causes, largely due to a lack of trust in online shopping. State agencies as well as financial and technological enterprises have made great efforts to bring online payments to replace traditional COD.
The reasons customers choose COD instead of online payment (Photo source: Boxme)
According to Ms. Nguyen Kim Anh - Deputy Governor of the State Bank (SBV), in the coming period, the State Bank will implement many solutions and orientations to promote non-cash payment. Specifically, find the most effective solution for QR codes and compatible platforms; Allow to deposit cash into e-wallet without going through bank account; Promote payment of public service bills by online method. In 2019, the government will require 100% of urban residents to pay non-cash public service bills.
The positive changes of the online payment market are indispensable to the contribution of financial and technological enterprises (fintech). According to data from the State Bank, there are 76 banks providing internet banking, 44 banks allow mobile payment and 24 enterprises provide payment services via e-wallet, online payment gateway.
In January 2019, Momo e-wallet called for a successful C series round from investment fund management company Warburg Pincus. Momo did not disclose the specific number but said it was the highest investment of foreign investors with a Fintech and Vietnam e-commerce company. Confronting Momo, Moca has formed an alliance with GrabPay to expand payment services. ViettelPay, Zalo Pay, Ngan Luong and Vimo have many marketing programs right on Tet 2019. The diversity and development of electronic payment platforms will contribute to making online payments more popular with consumers. in 2019.
5 / Delivery of the day is the first priority
Express delivery or delivery of the day is contributing significantly to optimizing the online shopping experience. According to Stuart Logistics, 38% of customers expect an online store to have a solution. In addition, 72% of customers said they would buy more and spend more if they were delivered during the day.
Customer expectations with fast delivery in e-commerce (Source: Stuart by Subscriptionly)
The leading e-commerce floors in Vietnam are also able to catch up to this demand, especially in urban areas. Tiki pioneered with TikiNOW service, delivery within 2 hours only service price is only 29,000 VND. Tiki also cooperates with Momo wallet to enhance the value of purchases on Tiki, free shipping TikiNOW for customers. This is a step to help Tiki create a habit of choosing TikiNOW as well as limiting order cancellation by encouraging online payment on Momo. During the Single Day 2018 shopping festival, Tiki recorded thousands of TikiNOW orders in just 3 days of promotion.
Following Tiki, Lazada also deployed express delivery during the day, Shopee delivered within 4H with Shopee Mall, Sendo 3H delivery, ... The day / express delivery services almost all have quite good fees. Free or in some cases.
Not only big enterprises apply day-to-day delivery, small and medium online shops also know how to "please" customers. It's not too difficult to use day-to-day delivery because most carriers are deploying this service. In addition, On-demand Delivery model (transport on demand) is quite popular in Vietnam through Grab Express, Ahamove, Be, Go-Viet, ... to help deliver goods immediately or deliver goods in easy days. easier.
The new trends above will help the e-commerce market become more attractive and exciting. Business people in the field of e-commerce need to grasp to respond promptly to market changes. This year, e-commerce will still take place fierce battles, but that is not a game that attracts users but is competitive in quality, delivery and after-sales to retain users. This is also the judgment of Mr. Le Hai Binh - expert from VECOM on e-commerce market in 2019.